Creamy Coconut or Chicken and Tomato Shrimp with Brown Rice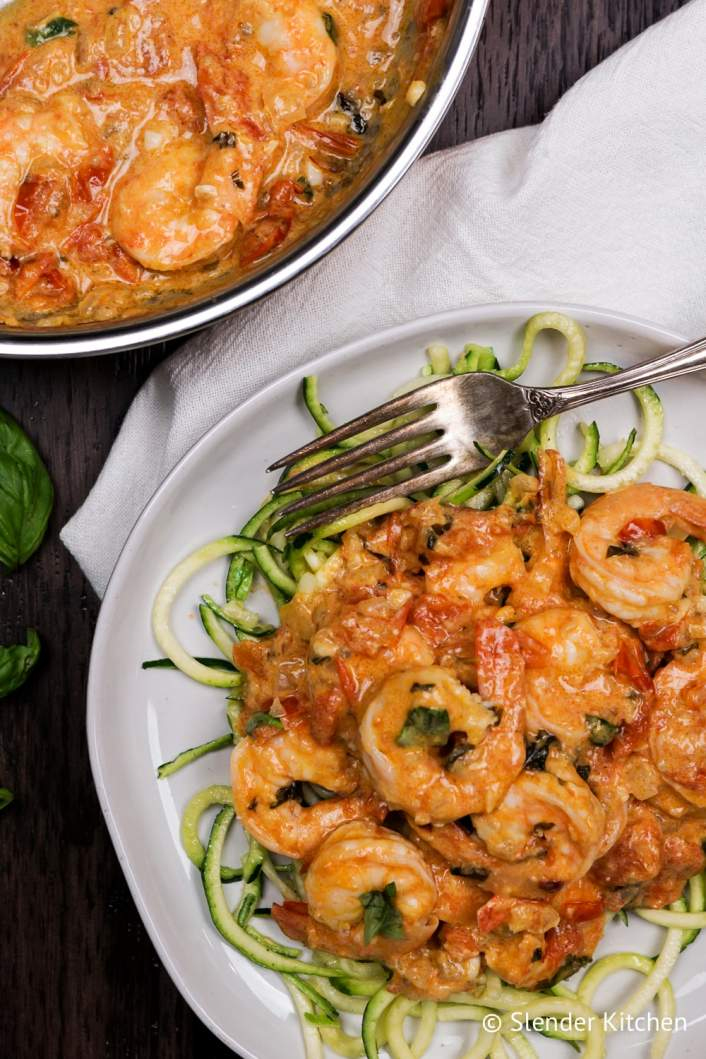 Inspired by – By Kristen Mccaffrey
PNC CLIENTS –  6 Meats and 1 Grain –  Please modify shrimp and rice to meet your individual nutritional needs.
Prep Time: 10 Min
Cook Time:  20 Min
Total Time:  30 Min
Servings: 4
Serving Size: 1.25 cups
Ingredients
1 tbsp coconut oil
1/2 cup onion
3 garlic cloves, minced
1 tbsp ginger, minced
2 tbsp. basil, chopped
1/8 tsp. red pepper flakes (optional, to taste)
2 cups tomatoes, chopped
1 1/3 cup canned lite coconut milk
2 lb. shrimp or Chicken
1c cooked Brown Rice
Directions
Heat the coconut oil over medium high heat.
Add the onion and cook for 3-4 minutes until it begins to soften. Add the garlic, ginger, basil, and red pepper flakes. Cook for 1 minute until fragrant.
Add the tomatoes and cook until they soften and begin to release their liquid. Season with salt and pepper.
Add the coconut milk and bring to a simmer. Let cook for 5 minutes.
Add the shrimp and cook for 5-7 minutes until pink and cooked through. Top with more basil.