Raw Chocolate Almond Brownies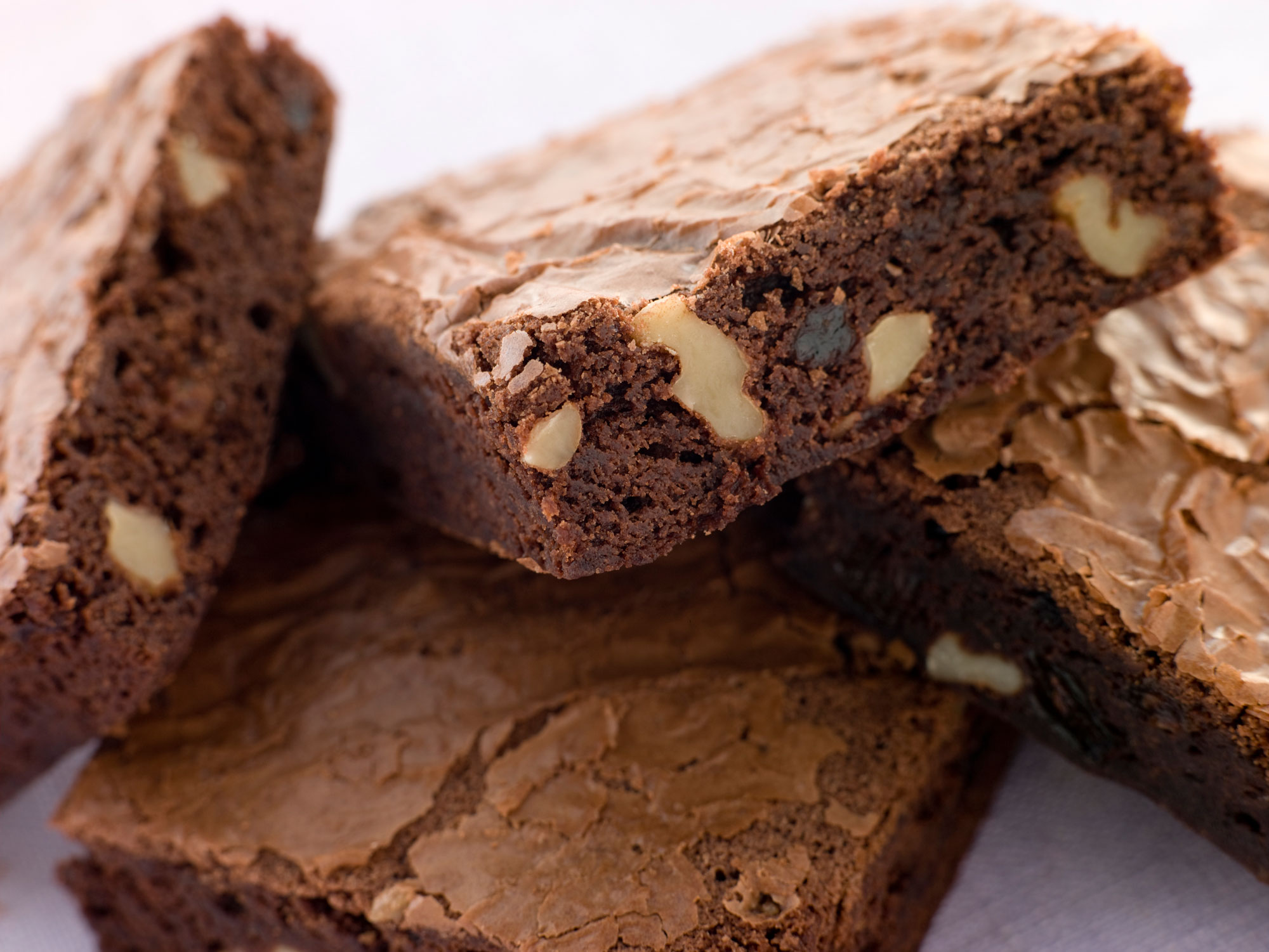 Cacao is a natural source of PEA (phenylethylamine), also known as the "love chemical", which increases the serotonin levels in the brain and promotes a sense of well-being and pleasure. It also stimulates mental activity and makes you feel energized and awake. We can all use some of that!
So, strap on your apron and let's make some raw chocolate almond brownies! I'll show you how. It's super easy and fun!
1-1 inch square= 1 grain and  1 fat-great for a night snack
Total Time 20 min
Ingredients
Brownie base   
1 cup pitted dates
1/3 cup raw cacao powder
1/3 cup raw almonds
Frosting
1 avocado
1/3 cup raw cacao powder
1/3 cup maple syrup, raw honey or blackstrap molasses*
1/4 cup almond milk
pinch of sea salt (optional)
1 tsp vanilla extract (optional)
Instructions
Place base ingredients in a food processor or blender and pulse until the mixture starts to resemble potting soil
Pat into a small pan (8 in x 8 in)
Blend all frosting ingredients until smooth and spread over the brownie base
Put in the freezer and let it settle for an hour**
Enjoy every bite of this deliciousness