Loaded Baked Omelet Muffins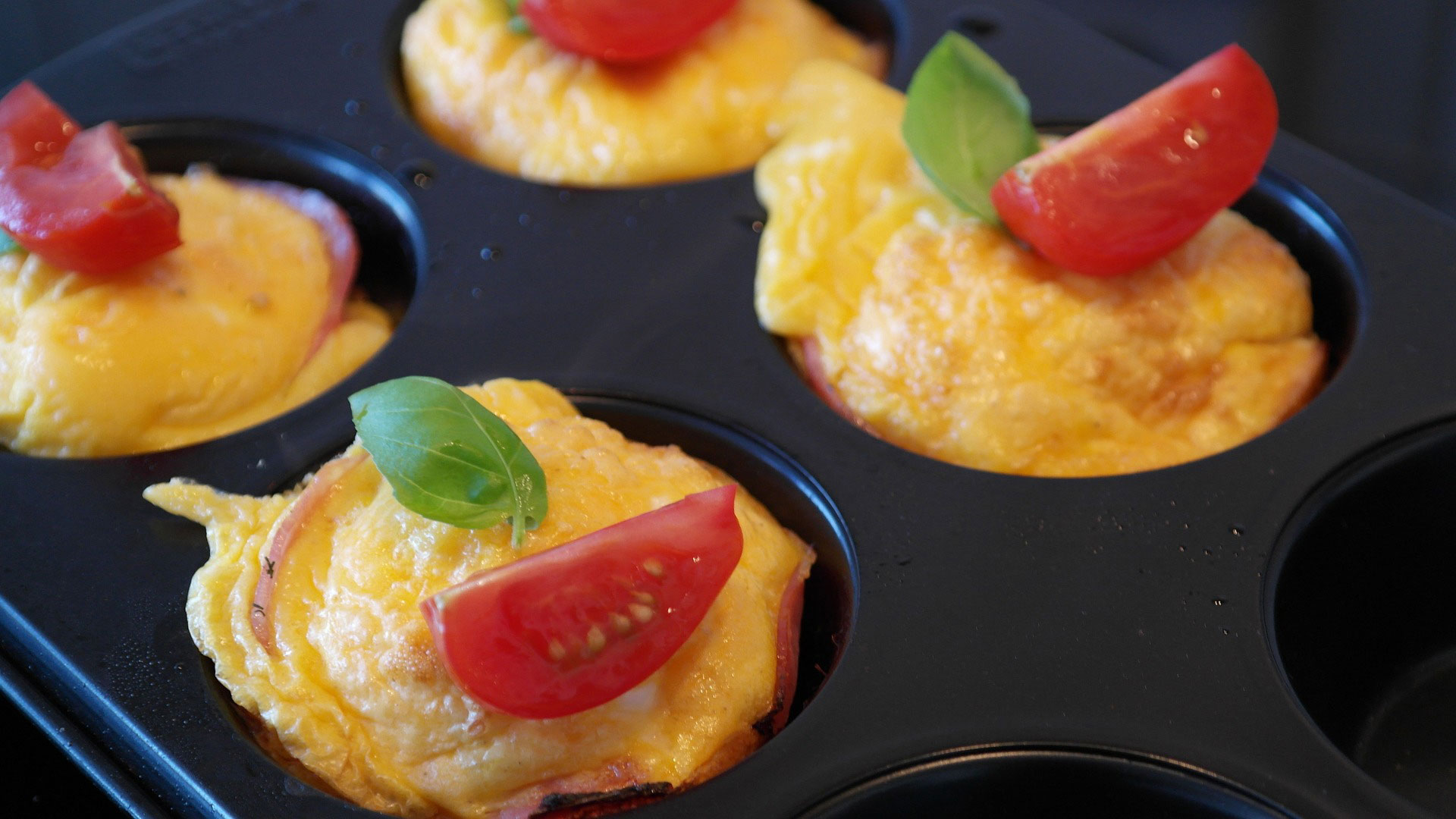 Loaded Baked Omelet Muffins –  These delicious omelet muffins are perfect for on the go! Make these ahead of time for breakfast, lunch or dinner. They are easy to warm up.
By Gina Homolka for Skinnytaste
PNC Clients –  2 muffins= 2 Meat/Protein, 1 Fat
TOTAL TIME: 30 minutes
INGREDIENTS:
nonstick cooking spray
9 large whole eggs
1/4 teaspoon kosher salt
black pepper
3 strips cooked chopped bacon
3 tablespoons thawed frozen spinach, drained
3 tbsp diced tomatoes
3 tbsp diced onion
3 tbsp diced bell pepper
2 oz shredded cheddar
DIRECTIONS:
Preheat the oven to 350F. Spray the muffin tins with cooking spray.
In a large bowl whisk the eggs, season with salt and pepper.
Mix in the remaining ingredients.
Fill  and place tins on a cookie sheet and bake 20 to 25 minutes, until set.
NUTRITION INFORMATION Yield: 6 servings, Serving Size: 2 omelets