Fudgy Sweet Potato Brownies (Paleo, Vegan, Gluten Free)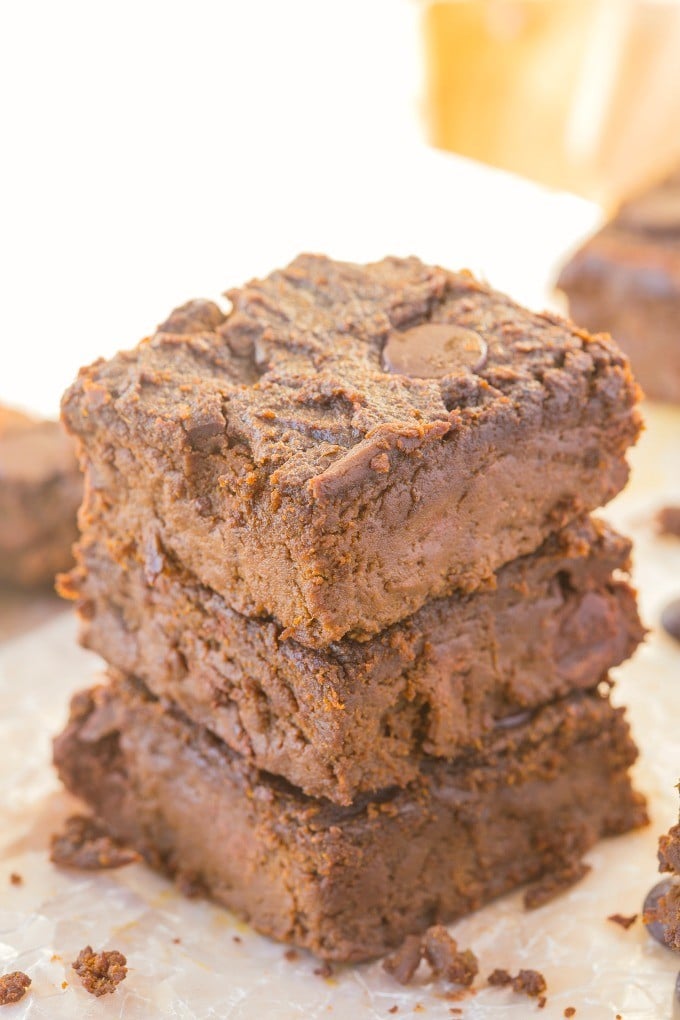 These healthy four ingredient flourless sweet potato brownies are dense, fudgy and so damn moist, you literally can taste the texture by just looking at it- You also only need FOUR ingredients!
The best part is that no butter, oil, flour or sugar was needed to provide the amazing taste and texture- The mashed sweet potato and proportions of other ingredients are to thank for it!
Prep Time: 5 Minutes
Cook Time: 20 min
Total Time: 30 minutes
PNC Clients: 1 Serving equals 4 Meat, 2Veg, 1 Fat
Servings: 6
Ingredients
1 cup cooked sweet potato mashed
1/2 cup almond butter can sub for any nut or seed butter of choice
2 tbsp pure maple syrup
1/4 cup cocoa powder
1/2 cup chocolate chips of choice Optional
Directions1.
1. Preheat the oven to 180C/350F and grease a loaf pan and set aside.
2. In a high-speed blender or food processor, combine all the ingredients and blend well until a smooth brownie batter remains.
3. Pour the mixture into the greased pan and bake for around 20 minutes or until cooked through. Remove from the oven and allow to cool completely before slicing into pieces.